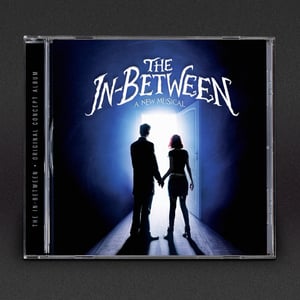 £

7.99
CD version of the Original Concept Album for new musical The In-Between, written by Laura Tisdall and performed by nine of the West End's biggest stars,
"A SENSATIONAL concept album... Buy this album, you won't regret it."
BroadwayWorld.com
Track Listing:
1. She's My Sister - Dianne Pilkington & Cassandra Compton
2. Never Expect - Sabrina Aloueche
3. Out of Your World - Daniel Boys
4. When I Was Nineteen - Julie Atherton
5. Beyond the Door - Hadley Fraser
6. Someone You'd Be Proud Of - Lauren Samuels
7. Not Alone - Alexia Khadime & Liam Tamne
This CD release includes a 12 page album booklet containing synopsis, song lyrics and recording studio photos.
Postage & Packing: £1.18
Available for order worldwide (international postage rates vary)